Job Opportunity at Mason's
Mason's are looking for a part time pot wash and a part time commis chef . Needed for weekends and occasional week nights. Call 01277 261 331 to enquire or fill in our employment form here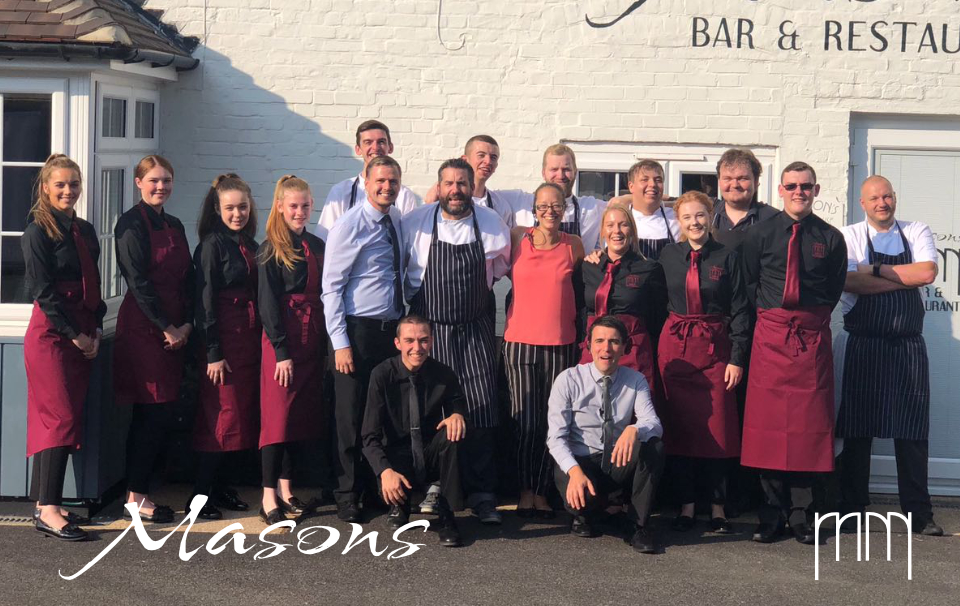 Mason's Now Open
Mason's Restaurant in Brentwood are very pleased to announce that we are now open.
After many months of hard work, we are now the proud owners of one of the most sophisticated kitchens to be found in any restaurant throughout the country. For those of you who have been following our progress, we travelled Britain and Europe to source the best equipment we could find and we're really pleased with the results of our efforts.
Whilst refurbishing the kitchen, we've also modified the bar area, so we hope you all like what we have done with this.
To celebrate reopening Matthew Mason and Glen Norman have created some delicious new menus including our Monday to Friday menu, our Sunday menu and our Seasonal Lunch menu
We are taking bookings again so feel free to call us on 01277 261 331 or contact us though the website.
Thank you and look forward to seeing you soon, The Mason's Team.
Mason's Restaurant Brentwood
Welcome to Mason's Brentwood Restaurant . We are located on Ingrave Road within easy walking distance of Brentwood town centre. With a long standing reputation for excellent dining, at Mason's we aim to provide you with something special.
Whether you are stopping for an evening meal, lunch or just a quick glass of wine, we wish to give you an experience that you and your guests will remember.
Inside, our restaurant has a wonderful blend of warm colours, complimented by soft lighting, that provide a delightful setting for either entertaining clients, or for more intimate dining. We also have ample 'on-premise' parking for you and your guests.